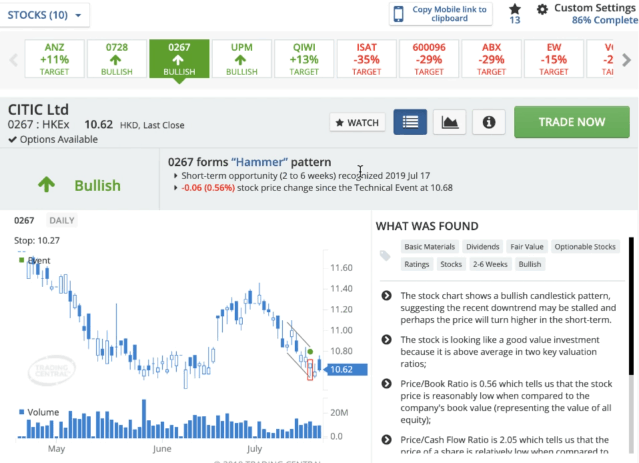 Learn about Technical Analysis!
1. Learn about each Technical Event® Found
As you click through the different trade ideas, you can easily hover over any pattern name to discover how it forms and what it typically means for an instrument's price.
To the right of the chart, you'll find a detailed breakdown of all the important facts you need to know to make a confident, informed decision on that trade idea.